On the hunt for a Bunnings security door alternative? At Sunshine Coast Security Screens we take the guesswork out of fitting a high-quality security door and provide you with valuable peace of mind.
Security doors are relatively common place these days, but not all security doors are created equal. Skip unattractive, run of the mill doors and installing the door yourself – find the ideal door type and service that exceeds expectations with our dedicated, local team.
Why Choose Custom Made Security Screens?
While Bunnings security doors come in standard sizes designed to suit 'all doors' the reality is that rarely does one size fit all. When you make a special order for security doors and windows with Sunshine Coast Security Screens we organise custom fitting.
This means we cut and or assemble every door to ensure a perfect fit. You choose the colour  of the aluminium frame powder coating and the screen style. Backed with Crimsafe's 10-year warranty on powder-coated aluminium frames, vs the competitor's 12-month product warranty, it's easy to see why custom is a winner.
How Much Do Custom Made Security Screens Cost?
Prices will vary for custom made security screens depending on the door size and other factors such as whether you choose smart locks, smart power lighting and more. While our Crimsafe security doors represent a greater investment than ready-made doors, our special order doors also offer greater benefits.
Sure it may be appealing to simply grab a pre-made security door while you're shopping for water sprinklers and irrigation supplies, but you really can't match custom made. As the old saying goes, buy cheap, buy twice and is the security of your home something you want to cut  corners with? Additionally, who wants the added cost and hassle of organising a trailer, vehicle or skip hire to dispose of old doors and transport the new?
Benefits Of A Custom Crimsafe Security Screen
There are so many outstanding reasons why you should opt for a Crimsafe door over a standard, ready-made alternative including: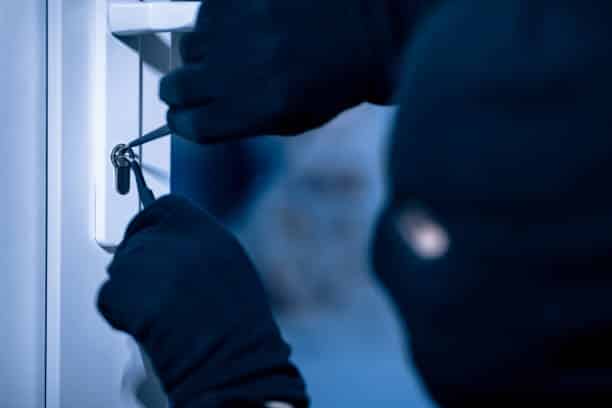 Enhanced security, not only are Crimsafe doors a great visual deterrent, but they are also an effective physical barrier to keep thieves out of your home. The mesh used in  Crimsafe doors cannot be cut, torn or pushed through even using tools and their triple locks are impenetrable.
Crimsafe mesh also aids in creating privacy thanks to the extra-thick angled mesh. Working somewhat like a two-way mirror, it allows you to easily see out while keeping prying eyes out! And all this is achieved without unsightly bars, grilles or dingy Blockout roller screens.
Boosting the value and appeal of your home when selling. A security system that includes security alarms, quality screen doors and window screens is always a plus for buyers.
Allowing for better air circulation while still keeping Australia's vast number of creepy  crawlies out!
Still letting light in and helping with ventilation. This of course helps to keep your home smelling fresh and looking bright.
Bushfire and natural disaster protection. Standard screens cannot protect from bushfire embers or flying debris in Queensland's cyclone season.
Acting as fall prevention for upper storey windows and balconies, keeping little ones safe.
Creating an overall more comfortable living space. Feeling more secure, having fresh air in your home and avoiding bugs is something we can all agree is worth investing in!
While a cheap imitation security screen door may be able to deliver a couple of these benefits, there is a reason why Crimsafe security screens have been an Aussie favourite for decades. As technology continues to develop and we expand our range of Crimsafe products, there is no better choice than to install Crimsafe security screens.
Why Work With Us?
At Sunshine Coast Security Screens we help you plan out the products you need for your home and work to meet your budget. We are equipped to deal with special orders and can organise the measure, manufacture and installation of your doors with ease.
Let us handle and organise custom cutting and assembly of your doors and experience the unmatched quality that is Sunshine Coast Security Screens. We value your business and prioritise customer service alongside the delivery of quality products, making us the number one choice for security screens on the Sunshine Coast.
 Contact our team today to get started on 1300 11 51 51.