If you've been investigating security measures for your home or business, chances are you have seen Crimsafe doors come up as a suggestion. What exactly are Crimsafe doors and how can these innovative security screen doors protect your property?
Crimsafe doors are a fantastic security product that can protect your home or business from burglars. They are made of a special type of extremely strong steel that is difficult to break through. Additionally, the doors are also fitted with a special locking system that makes it almost impossible for burglars to pick the lock.
As a result, Crimsafe security doors and windows are an excellent investment for anyone who wants to increase the security of their home or business.
How Do They Work?
Designed and made to meet exacting Australian standards, Crimsafe doors and windows utilise 304 structural grade stainless steel mesh. This mesh is of a higher grade than competing security screen doors which feature 316 marine grade mesh.
Crimsafe mesh delivers a higher tensile strength which means it has greater resistance to applied force or knife attacks. This mesh is then placed in the frame and clamped into place using Crimsafe's patented screw-clamp technology, so the mesh cannot be pushed or pulled out of place.
This combination allows Crimsafe to provide unmatched security via its mesh doors and windows. Keeping property owners safe and their premises secure is what we do best.
Invested In Technology
Crimsafe remains at the forefront of security technology and is consistently developing new products that take advantage of these advancements. The introduction of Crimsafe iQ is a prime example of this.
Featuring cutting-edge technology and eye-catching design, Crimsafe iQ gives you security and flexibility from the convenience of your smartphone. Featuring a range of electronic locking functions including Bluetooth, keyfob, PIN code and programmable features you can easily manage your security all from the palm of your hand.
Crimsafe And Weather Safe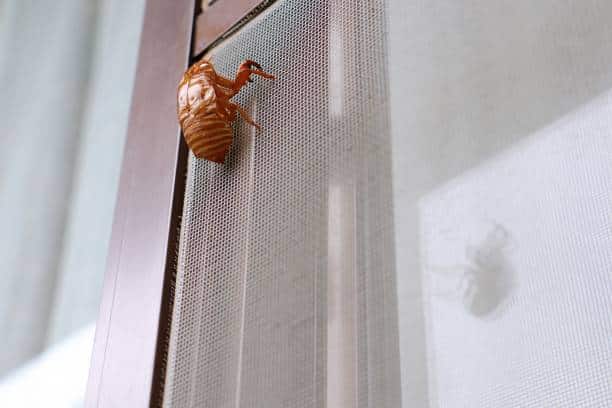 Not only are Crimsafes products exceptionally good at keeping out would-be burglars, but they're also a fantastic addition to your property that can withstand the harsh Australian conditions.
Powder-coated steel ensures the mesh and frames remain looking new even when exposed to full sun, salt, wind and rain.​​ They also keep out unwanted creepy crawlies and have been shown to contribute to keeping your home cool in summer and warm in winter.
Aesthetically, Crimsafe security screen doors and windows add appeal to your property and can be a fantastic selling point that adds value to your home or business.
Is Crimsafe Affordable?
While Crimsafe may not be as inexpensive as a Bunnings pre-made window screen or door, they represent a significant investment in the safety and appeal of your home. Made using only high-quality materials, Crimsafe products will easily outlast many of the cheap alternatives.
At Securelux, we understand that there may be budget concerns and work closely with our customers to develop the best possible plan for securing their homes. We offer competitive rates and make no compromises regarding the quality of the materials used or the level of service we provide.
Securelux Your Preferred Crimsafe Installers
As one of the Sunshine Coasts' only licensed manufacturers and installers of Crimsafe products, you can be assured of exceptionally made doors and windows. We handle both the manufacture and installation of all doors and windows in our own factory for a perfect custom fit.
Unlike many of our competitors, we never outsource our installations to third parties. This means you gain the benefits of our leading customer service from your first interaction, through the entire process and for any aftercare.
With over 40 years of experience in the industry, we're the team you can trust to provide qualified advice that puts your safety first. To arrange your obligation-free quote, contact our friendly and professional team today on 1300 11 51 51.